New Life Member Presentations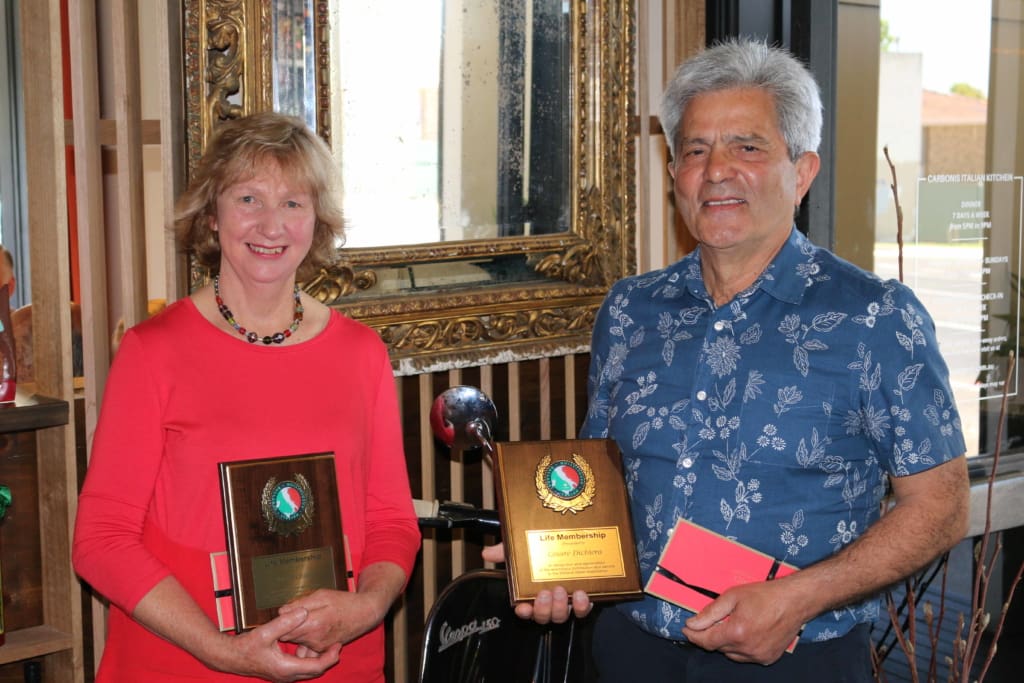 The Ballarat Italian Association would like to Congratulate Cesare (Chez) & Evie Dichiera on being awarded life memberships, which are given in recognition and appreciation of the exemplary contribution and service to the Association.
In brief, both Chez & Evie became involved with the BIA following an introduction to Charlie Tarqunio and have held roles on the committee since 2002. 2004 saw Chez take on the role as President which was held up until recent times and Evie, during the same time frame, taking on the Secretary role mainly but also included Treasurer at times. Evie has also assisted many older members with various issues in a voluntary capacity.
A couple of highlights included seeing the BIA, as a fundraising activity, take over the Buninyong Farmers Market for a 3 year period. They were both instrumental in the outcomes from the tendered development of the land the Association was founded on at Mt Clear and the tireless work in the publication of the book La Nostra Storia, The Story of Italians In Ballarat. We encourage you to grab a copy and read the Dichiera's full story in this book.
The picture above of Chez & Evie was taken at our recent Christmas Lunch event, when this momentous presentation took place and was celebrated.