BIA CELEBRATES
FESTA DELLA REPUBBLICA ITALIANA
Saturday 4th June 2022
Despite Ballarat showing off one of its renowned winter days, the Ballarat Italian Association warmed things up with a hearty event celebrating Italian Republic Day [Festa Della Rupubblica Italiana].
CELEBRATED IN STYLE
The celebration was held in the St Patricks Cathedral Hall in Ballarat Central, a hall reminiscent of many Cathedrals you would find in Italy. Those in attendance enjoyed a fully catered four course meal served up by J & M Catering, a family business that started back in 1988.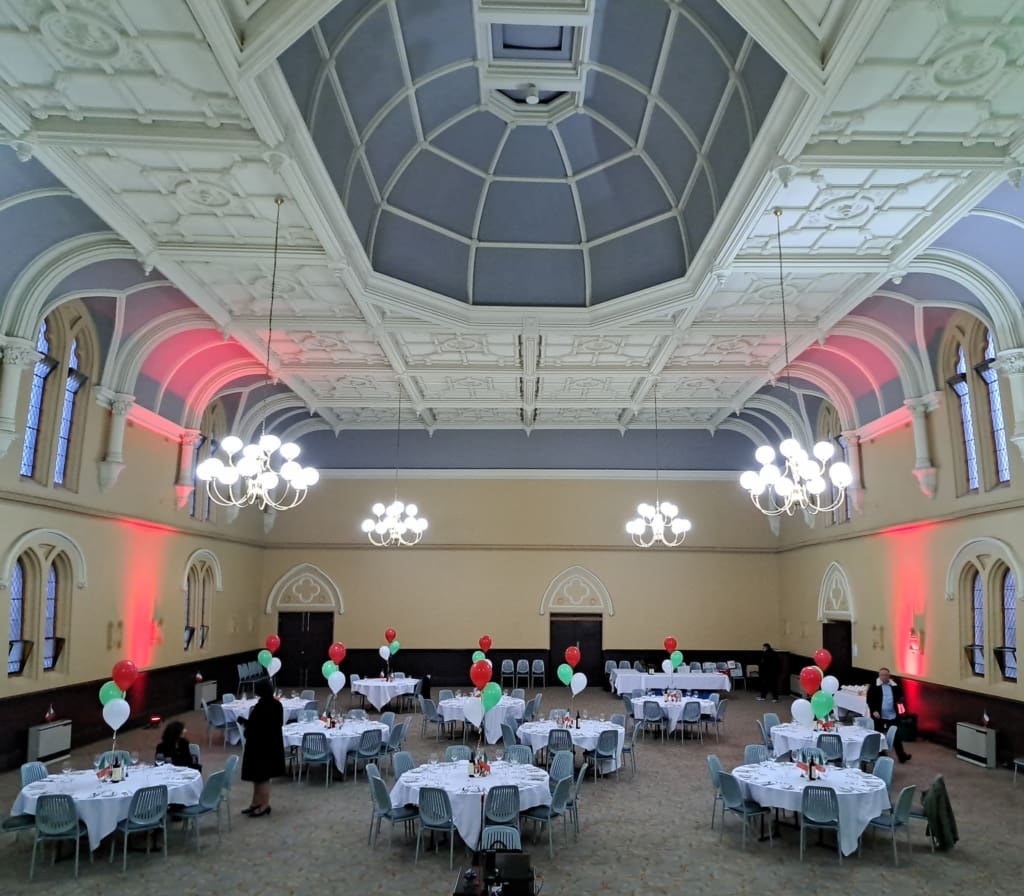 ENTERTAINMENT A PLENTY
There was plenty of dancing to keep everyone warm, thanks to the music entertainment provided by Bella Ciao. Their music, which is inspired by the Italian Peninsula, covering the 40's, 50"s & 60's, with genres ranging from Tango and Polka to Waltz and Jazz and Tarantella. The playful, tragic, hopeful and loved are common themes of the classically Italian repertoire, which Bella Ciao weaves into a tapestry of music and songs.

To help set the dancing mood for the evening, those attending were inspired by an amazing performance by Holly Sewell and Adrian Misseri from The Dance Studio Ballarat.
Holly and Adrian competed at the Australian championships in March this year in two events, C Grade Masters 1 Modern and also New Vogue. They managed first place in both events and are excited and inspired to work harder to see where their dancing may take them. Adrian has been dancing approximately 12 years and Holly 5 years and they have danced as a partnership training weekly for the past 5 full years. Covid meant for the past two years they, have at times needed to take lessons online in their hallways. Even though this was a great learning experience it's a huge relief for them to be back in person in the studio training face to face. Holly and Adrian advised that The Dance Studio Ballarat is a super friendly and fun atmosphere to learn to dance and you need no experience to start! If anyone felt inspired come along to the beginners on a Tuesday night. Contact the studio direct for new intake dates.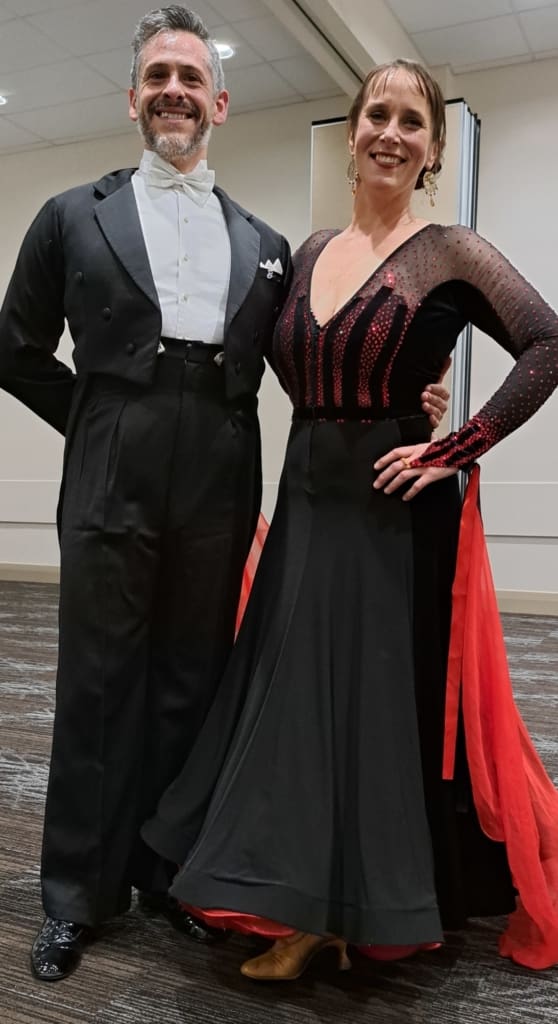 THE FUN CONTINUES…
The night was full of prizes and giveaways and kept everyone entertained. The BIA would like to thank, for their kind donation of prizes, Mars Wrigley Confectionery, Campanas (Stockade Cellars), McDonalds Ballarat, Eureka Pizza, Ballarat Wholesale Smallgoods and La Dolce Cucina.