BIA CHRISTMAS LUNCH
4th December 2022

The Ballarat Italian Association held their annual Christmas Lunch event on Sunday 4th December, at St Patricks Cathedral Hall, located at 3 Lyons Street South, Ballarat Central.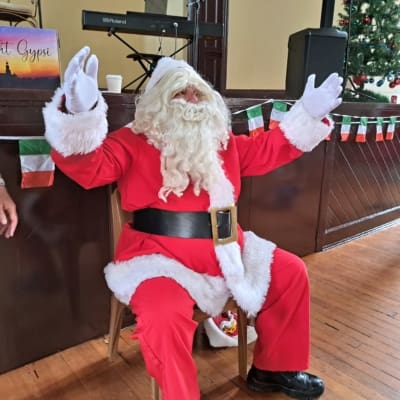 The event was well attended, with over 100 people enjoying an authentic Italian cultural experience, which was a great way to begin the festive spirit. This was highlighted by the enchanting music of local talent, Twilight Gypsí. All the children (and adults) were excited to have a special visit from Santa, taking time out of his busy schedule to deliver gifts to the children and pose for many photos with the children and those young at heart. We also celebrated a couple of birthdays on the day, with everyone joining in on a "Tanti Auguri a te" to mark the occasions.
Thank you to all that attended for making this event such a success.
As you can see from the pictures below, it was a day of family friendly fun with a very relaxed atmosphere. The day was complete with some great food, drinks and entertainment. The weather even graced us with some sunshine! What more could you ask for?
The Ballarat Italian Association would like to thank the following businesses for their contributions to the success of the day.