ITALMUSIC '84
The experience continues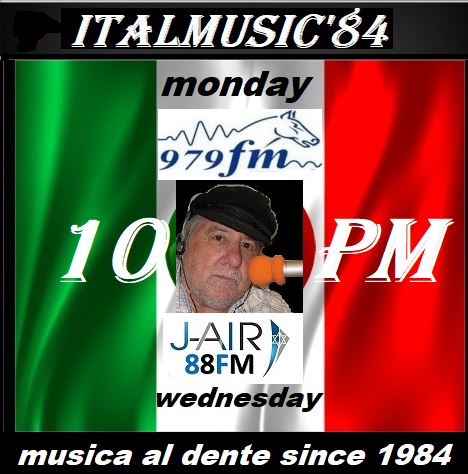 "Musica al dente" as the slogan goes, commenced in Melbourne, September 1984, on the fm band 102.7 (3RRR). At the time SBS was transmitting on the am band thus making ITALMUSIC'84 the first Italian radio programme in Melbourne on the fm.band.
 The programme, the brainchild of music promoter DUANE D. ZIGLIOTTO, pioneered the ITALGLISH language on radio, blending Italian and English words, so common in use by the Italian community abroad e.g. Australia Canada and the USA.
The early programmes were co-presented by national italo-australian TV and recording star RITA BENNETT. The programme consisted of a blend of Music, news and requests. It gained great popularity on the 11pm till 2am Saturday night spot.
Later, the programme moved to 3ZZZ and continued its success making it the most popular Italian programme on Melbourne radio.  The programme was presented by Duane Zigliotto under the pseudonym of the Captain D.d.Z . "Italmusic'84" is currently on air at 10.00pm Monday on 97.9fm in Melton and on 88.0fm J-Air on Wednesday, and is still extremely popular especially with new generations of Italo-australians that enjoy the current electronic top 20 charts, live overseas interviews and live interaction with the listeners.
 "Italmusic '84" after three decades ("plus change") of "Musica al dente" is still riding high in popularity regardless of the competition from SBS fm, the now declining Radio Italia am band, and has witnessed the demise of 3AK.( a very short renaissance)
 So, join the Captain every Monday and Wednesday evening at 10.00pm on 97.9fm and 88.0fm.
 e-mail italmusic@ozemail.com.au or on "DDZ Captain on Radio" Facebook, and request your song.
Love to hear the sound of your little voices.