Opera with Voci Classiche 29th October 2022
At The Hydrant Food Hall.
The Hydrant Food Hall with the Ballarat Italian Association recently held an intimate evening of fine dining and Opera that left attendees wanting more.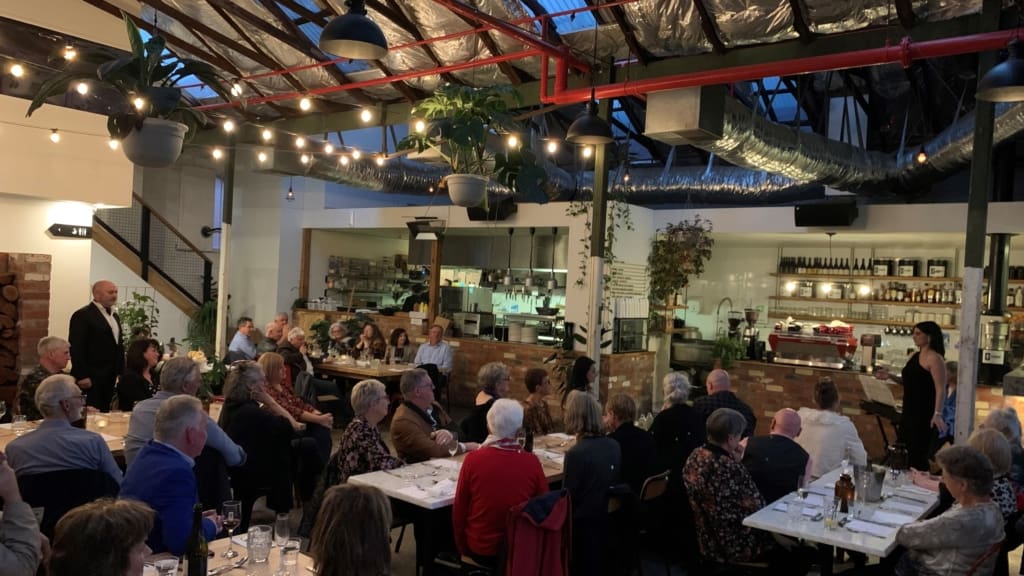 Under the festoon lights, in one of Ballarat's historical buildings, down a little laneway, all in attendance were immersed in the vocals of the wonderful opera singers from Ballarat and Melbourne, who form Voci Classiche.
Voci Classiche members Cosimo Ciccone, Marie Tabone, Lucy Luo and Stella Svetec (pianist), performed a fantastic selection of Neapolitan style opera songs. Cosimo Ciccone, also a voice coach has recently moved to Ballarat and brings along with him an opportunity for you to learn to sing.
Thank you to The Hydrant Food Hall owners, Sam & Elise Rowe, the 3-course meal was delicious and complimented the performance to a tee.
It was great to see lots of smiling faces out and about enjoying themselves. Here are some pictures from the evening below.