This is to advise you of the upcoming Annual General Meeting of the members of BIA. The details of this meeting are as follows:
DATE:
Monday 7th November 2022
TIME:
Open from 6.00pm and commencing at: 6.30pm
LOCATION:
Barkly Square 25-39 Barkly Street Ballarat East Lecture Theatre – Ground Floor (Enter from side entrance).
Attached are:
At the meeting, paid members will have the opportunity to:
find out about BIA's operations and finances
ask questions about the operations and finances of the BIA
speak about any items on the agenda
At the meeting, paid members will be asked to VOTE (if required) to:
accept the minutes of the last annual general meeting
accept the annual report (The BIA's yearly report to members, documenting its activities and finances in the previous financial year).
accept the auditor's report
accept the annual financial statements
appoint an auditor for the next financial year
elect Committee of Management.
BIA Committee of Management Position Nominations:
Nominations for positions on the Committee of Management must be submitted on the completed nomination form link here: 20221107 BIA AGM Committee Nomination Form.
Nominations must be received no later than 7 days before the AGM by:
RSVP Attendance for AGM:
Following the AGM business please join us for light refreshments. Please RSVP your attendance and any specific food requirements for catering purposes by 12:00 noon on 3rd November 2022 by: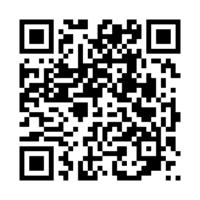 COVIDSafe AGM Requirements:
The event venue conforms to Victoria's COVIDsafe settings, please stay up to date with the current requirements to staying ahead of COVID-19. Full details can be obtained here: https://www.coronavirus.vic.gov.au/. Summary of details listed below:
Follow these steps before and while you attend a small or large gathering:
ensure you are up to date with your COVID-19 vaccination
take a rapid antigen test if you are visiting someone who is at a high-risk of severe illness from COVID-19
stay home if you are sick or experiencing COVID-19 symptoms
maintain a physical distance of 1.5m from each other
wear a face mask in a space (indoor or outdoor) where you cannot physically distance
spend more time outdoors than indoors. Avoid poorly ventilated spaced, crowded indoor settings and prolonged contact with others
clean your hands with soap and water regularly. Carry a hand sanitiser with you
always cover your cough and sneeze into a tissue or a bent elbow
keep a note of people you have visited in a gathering so you can contact them in case you get COVID-19.
When to wear a face mask in Victoria
We strongly recommend wearing a mask if you:
are on public transport, in taxis/rideshare services and in tourism vehicles
are in an indoor setting
can't physically distance, such as at entry or exit points to large events
have any COVID-19 symptoms, though you should remain home, or
are with people who may be vulnerable to COVID-19.
People who are at risk of severe COVID illness are encouraged to wear a mask whenever in public.